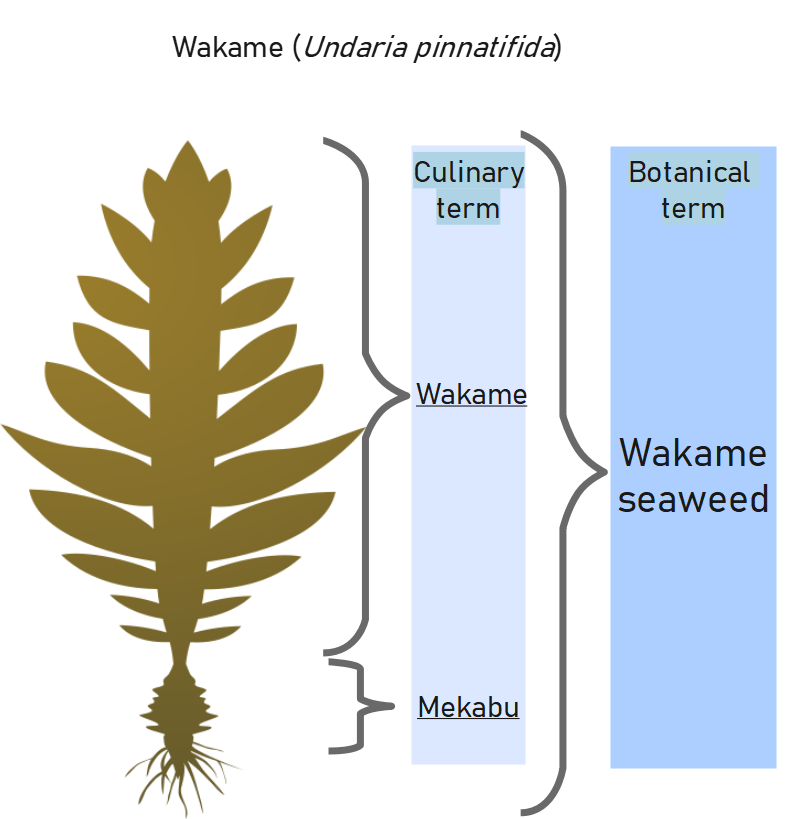 Native to the Northwest Pacific Ocean (hence endemic to Japan). Wakame is harvested late in winter until April.
Wakame are either ocean-farmed or harvested from wild, the latter being one of Ama's biggest jobs. In season, each Ama harvest Wakame by the tens of kilograms every diving session.
In order to help Ama divers, other member of the family often gather to give a hand during wakame season. To that effect, everyone board the same boat and Ama divers, after several one minute dives, unload their netting bag on the boat and keep on diving until they've reached the maximum authorized fishing time.
Once docked, it takes a lot of effort to discharge this heavy cargo, especially when the harbor does not possess any crane.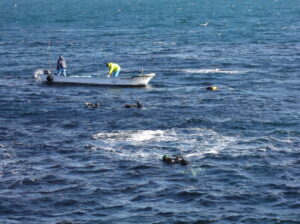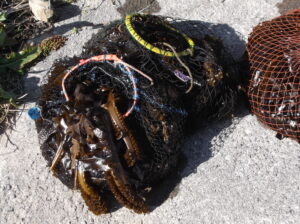 In Japan, wild-caught seaweeds need to be weighed by the local Japan Fisheries cooperative (organization in charge of fish markets). This is to keep track of what has been harvested in the area. Once this step done you are free to sell the seaweeds by yourself.
Wakame is a common ingredient when it comes to Japanese dishes but need a bit of processing. If Eaten as salad, fresh wakame seaweed are boiled within hours of the harvest, their brown color then turning to bright green.
Boiled wakame can be further processed by drying. In that case, dried seaweed can be kept for a longer time, without the need for refrigeration.
It is also possible to skip the boiling step and just dry them for a couple of days immediately after the harvest.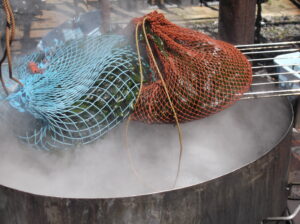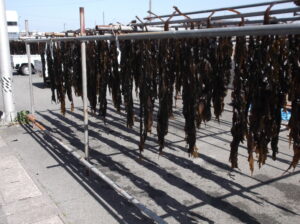 Ama divers harvest wakame in shallow waters, where they grow on a rocky seabed.